Jolly Sunflower 4-H Club of Arma Kansas
Jolly Sunflower 4-H Club
Photographer: Mike Marrah
The Jolly Sunflower 4-H Club was established by Mildred Caldwell to provide leadership skills and activities to our local youth. Now several decades later, the Jolly Sunflower Club currently being lead by Kathryn Richard, and Aubrey Duft continues this vision of youth leadership.
On the 2nd Wednesday of each month at 6:00 PM, You will find the Members of the Jolly Sunflower 4-H Club meeting at the Arma City Library. Feel free to join us as our guest, or take a step forward and begin to join us as a newly welcome member of the club.
The Meaning Behind The 4-H Pledge
The 4-H Pledge
Head
We pledge to use our "Head for clear thinking", which means rejecting ideas that hold us back and focusing on the needs of others. This fosters individual growth, leadership, and kindness to make the world a better place. Clearer thinking also allows us to prioritize important things in life, such as the Heart.
Heart
We pledge our "Heart to greater loyalty", which means caring for others and being faithful to those in need. This fosters a giving spirit, where we prioritize the needs of others before our own, using our Hands to help out whenever necessary.
Hands
We pledge our "Hands to larger service" which means members give as much as possible, stepping back from personal needs to help others. By giving their hands, members can provide strength to their community while also prioritizing personal health.
Health
We pledge our "Health to better living" is the only time a member focuses on themselves. It's important for members to prioritize their own well-being, so that they can better themselves, along with their support of family, and community.
WITH A HISTORY OF INTERACTION AND INVOLVEMENT
We Impact Our Community
Projects for Community
Community Preservation
The Jolly Sunflower 4-H Club members, with help of parents, completes various types of community service projects such as painting the tables and benches in the Arma Park. If you appreciate the look of the tables and benches with a fresh coat of paint, thank your Jolly Sunflower 4-H Club members.
Projects for Ourselves
Personal Fulfillment
In the Jolly Sunflower 4-H Club, Members develop skills and habits that are conducive to personal fulfillment. Through various projects and personal goals, both the kids and their families learn the value of taking the time to fulfill an experience of their choice. As each member builds their own skills, they are better equipped to help those around them.
Projects for Others
Reaching Out For Others
The Club's Members voted to "Adopt-A-Family". The 4-H families and Leaders with the help of a grant were able to provide gifts for up to six kiddos this year. Everyone involved had a lot of fun doing this for the kids and their families!
As Members: You Experience, You Learn, and You Grow!
Share Events and Experiences Within the Jolly Sunflower 4-H Club.
Beyond merely feeding livestock, 4-H offers a wealth of valuable skills that help youth learn about animal life-cycles, growth, and care. In addition to gaining this knowledge, young people also develop a sense of responsibility as they learn to promote proper nutrition, support animal health, and provide for the creature's daily needs.
Whether animals are raised for food, fiber, or as pets, responsible owners understand that proper animal care is paramount. By providing compassionate care, animals enjoy a better quality of life and become more productive, which benefits everyone involved.
Monthly 4-H meetings are integral to the experience, offering members a chance to make decisions, share ideas, and plan initiatives that benefit both the club and the wider community. Such activities foster self-confidence, improve public speaking, and cultivate leadership skills that will serve members in their adult lives.
Life is full of memorable rites of passage, and in 4-H, we know how to make them extra special! With sentiment and a touch of nostalgia, we remember the times we spent working the Ice Cream Stand. Every 4-H Club has its share of hard-working members who stood their ground in the scorching summer heat, expertly churning rock salt and ice to create the most delicious homemade ice cream treats for the crowds at the Annual County Fair-Ground Events. These are just one of the moments we cherish, and one of the many experiences that make 4-H so unique and wonderful!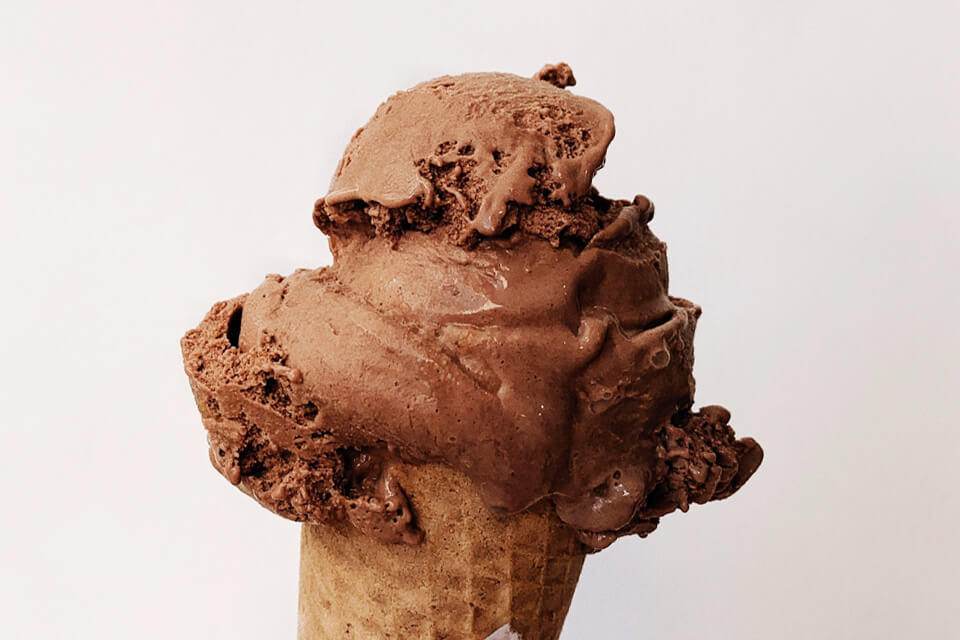 Photo: Irene-Kredenets
Club Members representing the Jolly Sunflower 4-H Club at the Crawford County Achievement Banquet.
The highly-anticipated Achievement Banquet happens every November, and it's the perfect occasion to honor our talented youth and dedicated volunteers. It's a night of celebration, as we recognize the incredible accomplishments of our 4-H community. Don't miss out on this unforgettable event - all 4-H families, volunteers, and supporters are invited to join in the festivities
How Can I Be A Part Of The Jolly-Sunflower 4-H Club
How to Join and/or Support The Jolly Sunflower 4-H Club.
As a Family that is excited and interested in joining the more than 17,000 members in the community clubs across Kansas. Starting out, there can be lots of questions and to help with this, 4-H Clubs have available A PDF Guide for New Families that you can reference to get comfortable with your upcoming adventures and journeys in 4-H.
Youth may enroll in Kansas 4-H at any time! 4-H clubs are open to all young people who are residents of Kansas and between the ages of 7 and 19. The 4-H calendar year Begins October 1 and Concludes on September 30th. Youth who turn 7 before January 1 of the current 4-H year may enroll. Youth who turn 19 before January 1 of the current 4-H year are ineligible to enroll.
If your family is ready you can
Start Your Sign-Up
, or if you like, reach out to the Jolly Sunflower 4-H Club and ask more questions.
How to: Become a Volunteer .
Volunteers make 4-H possible through the passion, skills, and talents they share with young people. 4-H Volunteers are screened and receive ongoing training. Assisted by local staff, they guide youth learning using research-backed curriculum.
How to: Become a Supporter.
If you do not have the ability to become a Volunteer, but still want to support the Jolly Sunflower 4-H Club, there are other ways you can show support for the Members.
Support The Clubs Facebook:
Join the Official Jolly Sunflower 4-H Club's Facebook Page and let them share with you what is taking place with the club. Here you will find out about current projects, goals, and monthly meetings along with any special events they may have planned.

Sponsor Members of the 4-H Club:
You can Sponsor 4-H Club Members as there is a $15 Kansas 4-H Program Fee for each youth participating in 4-H. Even though that might sound like a small fee, sometimes just even a small donation can make the difference between someone having the opportunity to start or even continuing to experience, grow and learn within the 4-H Community.
The 4-H Agent is: Kathryn Richard and the Local Extension Unit is: Wildcat District, Crawford County

Sponsor a Project of the 4-H Club:
Many of the Jolly Sunflower 4-H Club Projects are chosen and based on the financial resources or materials available that year. By providing support to 4-H Projects, not only do you help open opportunities to make the project better, but you help open doors to the types of projects the Members can undertake.